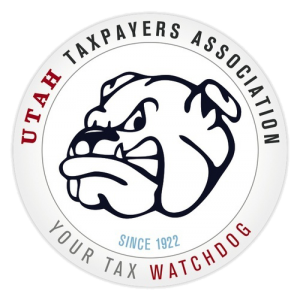 Join Us at the 2018 Legislative Outlook Conference
Monday, January 8, 2018
Grand America Hotel
9:00 am to 12:00 pm
Seats are limited, reserve yours today!
Call 801.972.8814 or email bren@utahtaxpayers.org for
more information and to reserve your spot.
CLE and CPE credit will be available.
There is no cost to attend.

_________________________________________________________
Leaders from the Utah State Senate and House of Representatives, policy experts and community leaders will cover a broad range of issues expected to be considered at the upcoming session of the Utah Legislature, including:
How will federal tax reform impact Utah?
What types of reforms should state lawmakers make to Utah's tax code?
What to expect in the 2018 state budget


_________________________________________________________
Utah Taxpayers Association 2018 Legislative Outlook Conference
Monday, January 8, 2018
9:00 am — 12:00 pm
Grand America Hotel
555 South Main Street, Salt Lake City, Utah